Model NO.:
5W Solar Garden Light
Usage:
Garden, Street, Yard
With Light Source:
With Light Source
Color:
Golden, Grey, Coffee
Installation:
2m ~ 3.5m, Wall or Pole
Lighting Mod:
Constant Lighting or Motion Sensor on off
Carton Size:
45 * 42.5 * 25 Cm
Trademark:
Solargreen/OEM
Transport Package:
Carton Package
New  All-in-One Solar LED Light for Garden  Lawn Yard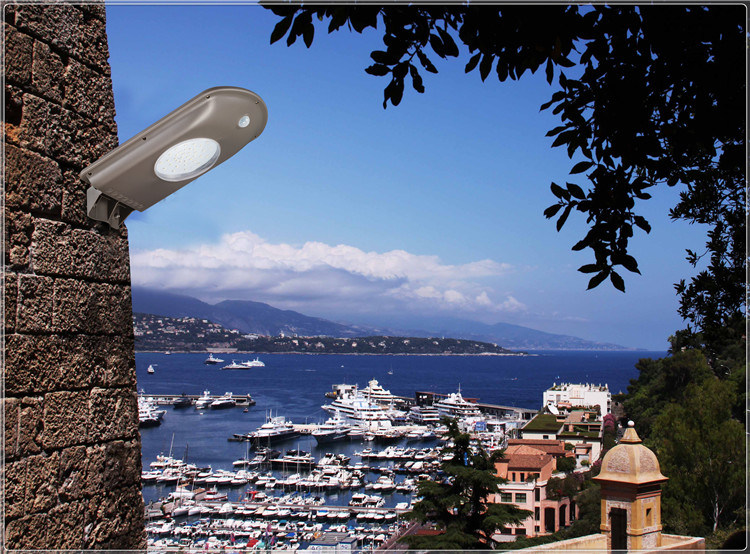 RGB(0,0,0);display:inline !important;">Feature:
-Â Â All in one design -Â aluninum housing and bracket
-Â Â Solar light to position where you want it.
-Â Â Integrates all components within one housing body.
-Â Â Easy &Â Quick installation.
-Â Â Brighter light when you need it.
-  Built-in infra-red motion sensor regulates  light  output automatically.
-Â Â Work mode: Lighting on for 1Â min when motion sensed, normally off.
Specifications:
 
Model No.:Â 

WS-612

LED Lamp:Â 

64 Super White LED 5 Watt  (6500 K)  

Flux. 

Bright mode: 500 lm 

Solar Panel:Â 

2 Watt Amorphous silicon

Battery:Â 

7.4V / 2 Ah Li-ion battery pack 

PIR Sensor:Â 

6-10 m

Material:Â 

 

ABS plastic housing for outdoor environment

Different Color available, golden, grey, coffee

Installation :Â 

2m ~Â 3.5m, wall or pole
Lighting mode :Â Â 
-
  

Lighting mode: Regular lighting at 30% brightness, 100%Â 
   brightness  for 1 min when motion sensed.  8 hours per night.
Packing details:Â 
Unit box dimension: 40.5*20.5*8.8cm
Qty /Â ctn: 5Â sets/Â ctn
Carton Dimension: 45 *Â 42.5 *Â 25 cm
G.W for carton: 12.5Â kgs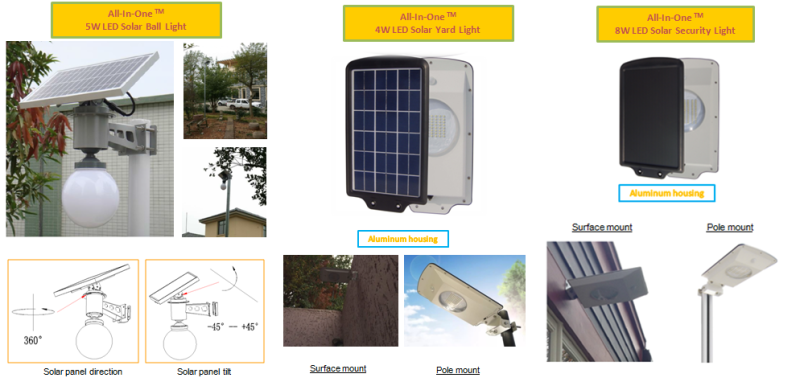 Why choose us ?
Reply you enquiry in 24Hrs
Feedback of complaint in 24Hrs
OEM/ODM are welcomed
Exclusive agents in local country are welcomed
1-2 years Warranty according to different products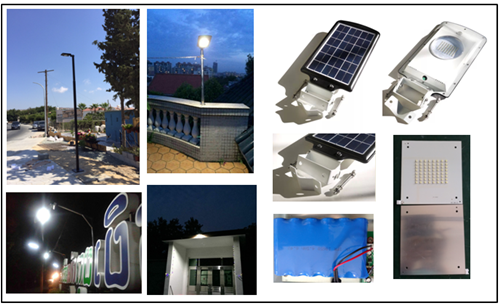 About us :
Supergreen  Tech Co.,Ltd, Professional manufacturer for solar products such as Solar lights, Solar air conditioner, Solar refrigertors, Solar pest control lamp and so on.
With CE Certified and several patent technology, making sure that we can provide you the best user friendly products!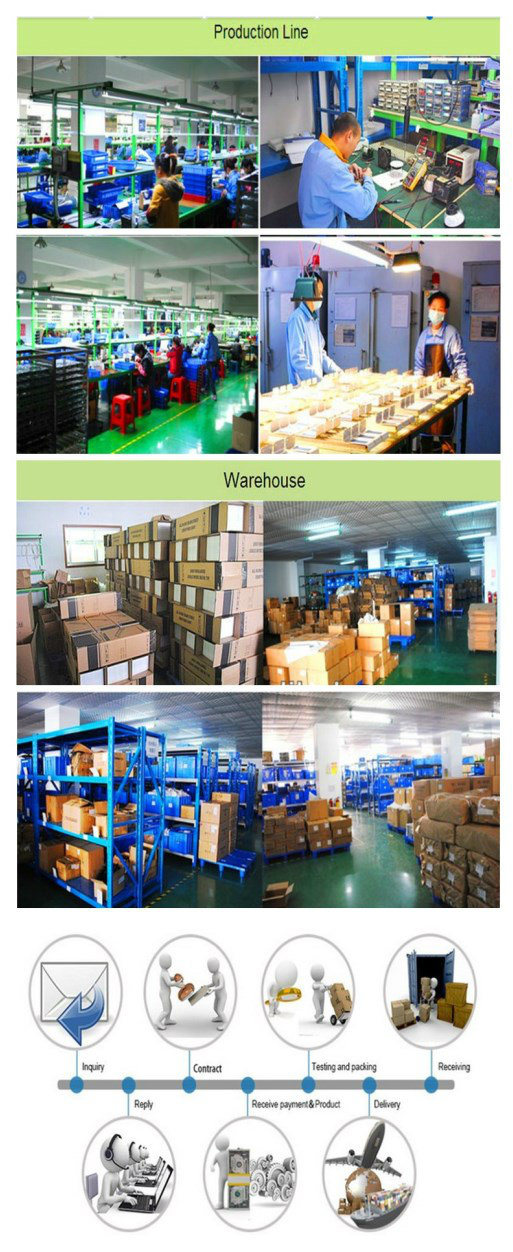 How to install?
Fix the product with a right angle and make sure no shelter on the surface of solar panel.
How to use?
The product is off before delivery in order to avoid discharging during transportation. You can activate it by using the pin or related button or tearing off the film. This is depend on different item, the activate way may differ.
What to do with the rainy day or Cloudy day?
The outdoor solar light is waterproof. You don't need to worry about it. After fully charged, the capacity of battery can keep the LED working in several rainy/ cloudy days.
If you found the light brightness is down or total off, how to handle?
It prove the power of solar light battery is not enough to support normal lighting, so you need have 2-3 goods sunlight charged, especially in Winter season, the sunlight intensity is much below the standard sunlight (1000kw/m2), it may need more longer time to charge.
Why the charging efficiency is low in winter or cloudy day?
Generally the sunlight standard is 1000kw/m2, in the winter or cloudy day, the sunlight intensity are much lower than standard so the charging efficiency is lower accordingly.
 Our projects: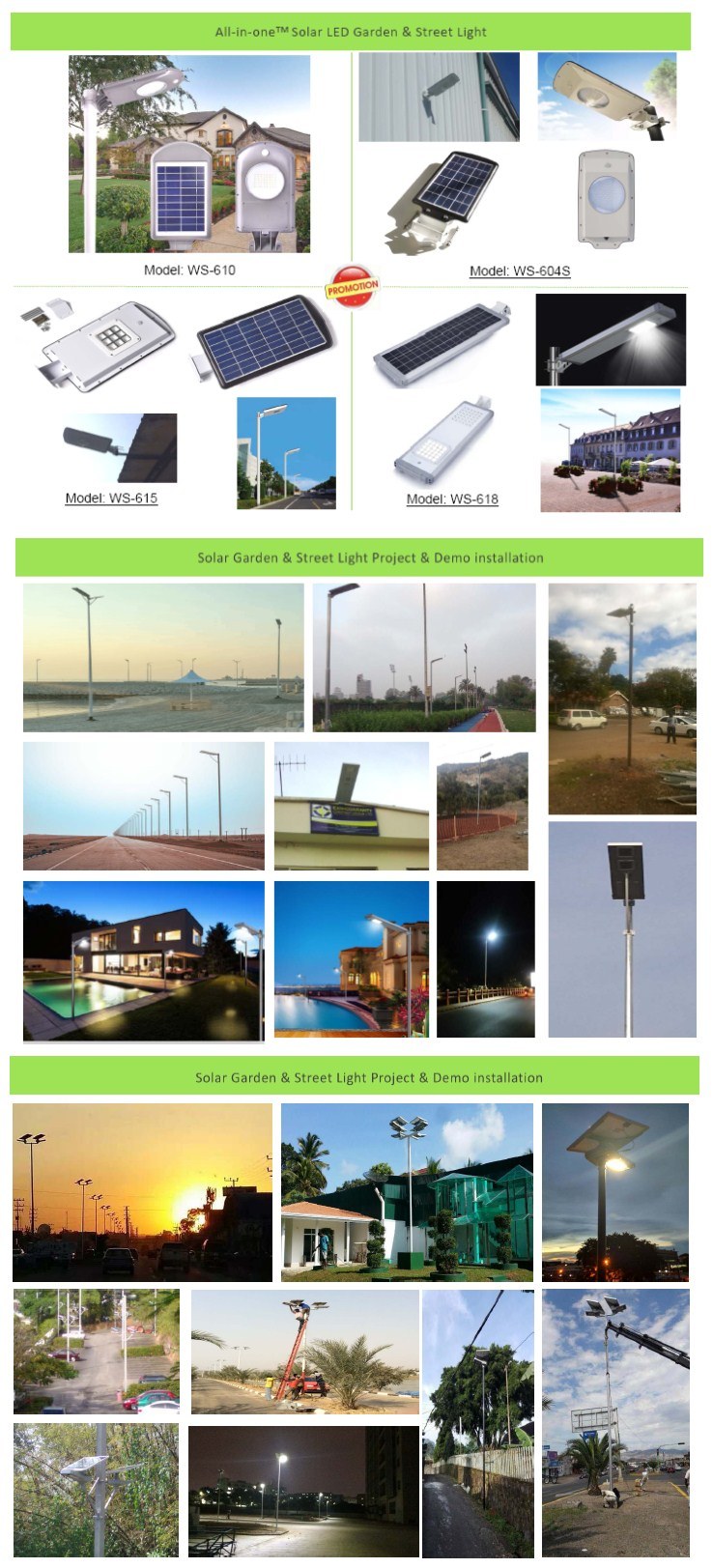 Huerler Lighting Equipment Co., Ltd , http://www.sz-ledlights.com