Industrial communication design engineers need to send high-speed data through the communication field bus while avoiding damage to sensitive controllers, analog-to-digital converters, or sensors. Fairchild Technology Marketing Deputy Manager Zhang Ruibin introduced that the existing solution is to use two single-channel optocouplers, or other technologies such as magnetic and capacitive coupling, but such methods cannot achieve the required reliable isolation level and anti-electromagnetic interference Level.
To help designers meet the challenges, Fairchild has developed the industry's first full-duplex, bidirectional logic gate optocoupler FOD8012, high noise immunity and proven reliable optical isolation performance, making FOD8012 suitable for industrial fieldbus communication, programmable logic Control, servo control, and applications such as inverters, factory automation, process control, and test and measurement.
FOD8012 supports digital signal isolation communication between systems, and will not conduct electricity with ground loops or dangerous voltages. Zhang Ruibin emphasized that unlike similar devices that provide optical isolation gaps below 0.1mm, the FOD8012 has an optical isolation gap of 0.4mm (minimum), which can achieve proven and reliable optical isolation. The device also has a conversion speed of up to 15 megabits per second, and uses Fairchild's proprietary Optoplanar packaging technology and optimized integrated circuit design in order to obtain a high common mode rejection ratio (common mode rejecTIon, CMR) of at least 20kV / µs , Enabling the device to be used in noisy industrial environments.
The FOD8012 high-speed logic gate optocoupler has a high degree of integration, integrates two optocoupler channels in a bidirectional configuration, and uses a compact 8-pin small package. Each optocoupler channel consists of a high-speed AIGaAs LED, driven by a CMOS buffer IC coupled to a CMOS detector IC.
In addition, FOD8012 has a wide industrial temperature range of -40ºC? + 110ºC, using 3.3V or 5V power supply voltage to achieve logic level conversion. The device's high isolation voltage performance has passed UL1577 and IEC60747-5-2 certification, with higher reliability.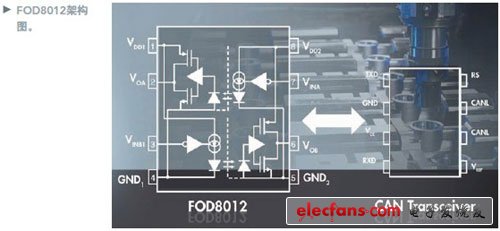 Zhang Ruibin said that FOD8012 is a new member of Fairchild's high-performance optocoupler product family, and it has obtained the best noise immunity in its class due to the use of proprietary Optoplanar coplanar packaging technology. It is understood that Optoplanar technology can ensure a safe isolation thickness higher than 0.4mm, and achieve reliable high-voltage isolation that meets UL1577 and IEC60747-5-2 certification standards.
Paper wrapped winding wire is made up of bare from oxygen free Copper Rod or electrical aluminum rod by drawing or extruding processing and wrapped by insulation materials.paper covered single wire , with insulation wrapping in the outside layer
As per Conductor Material:Copper , aluminum
As per Inner Conductor: Paper wrapped bare
Insulation thickness:Double paper covered (DPC) orTriple Paper Covered (TPC) ,According to Customer`s requirements
Packaging DetailsInner packing : Wooden bobbin
Outer packing : Wooden pallet and stretch film
Or according to our custormers' requirements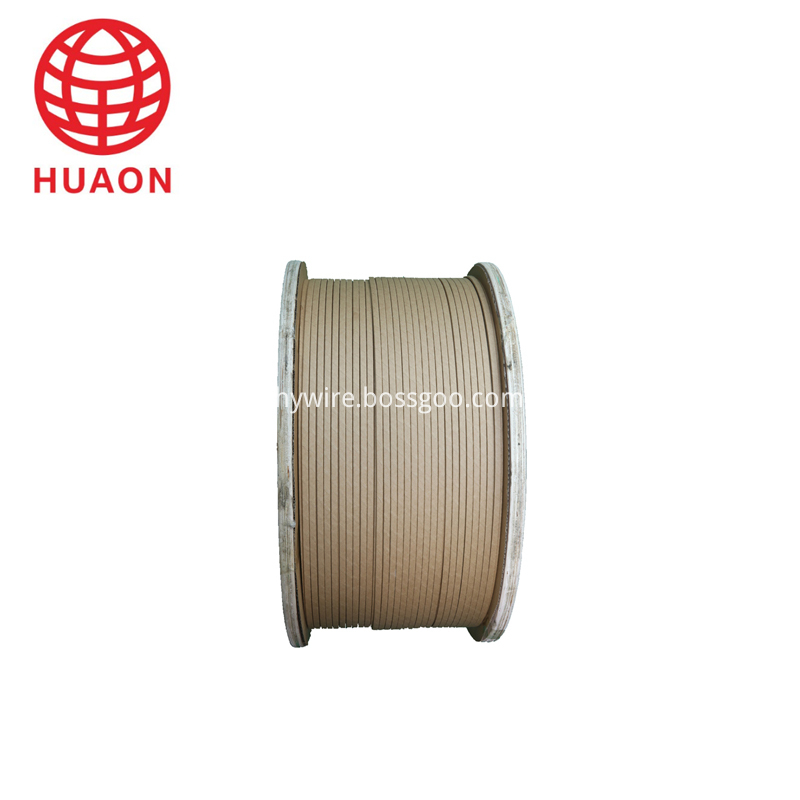 Conductor of Paper wrapped wire
Bare Wire Round Wire:Φ1.00 mm-Φ5.00 mm
Rectangular Wire thickness a:1.00 mm-5.60 mm
Width b:2.00 mm-16.00 mm
Conductor of Composite wires
Max wrapping layers once: 24 layers for Paper Covered Wire
4 layers per wire and 16 layers outside for composite wires
We could offer products of special requirements on conductor size, insulation layer thickness, or wire number of the composite.
Paper Covered Flat Aluminium Wire
Electrical Wire,Paper Covered Flat Aluminium Wire,Covered Magnet Aluminum Wire,Covered Magnet Aluminum Winding
HENAN HUAYANG ELECTRICAL TECHNOLOGY GROUP CO.,LTD , https://www.huaonwire.com