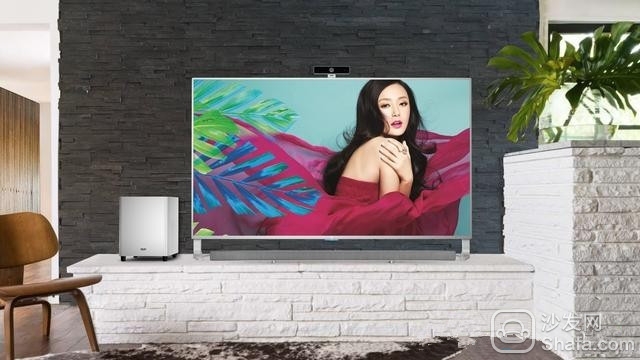 On April 20th, at the LeEco Sports Ecology Center, LeTV held a spring new product launching conference featuring the theme of "No breaking, no ecology". In the face of 2,600 media reporters and nearly 8,000 fans worldwide, LeTV is seeing unprecedented disruption in the world with 4 new products that span four industries.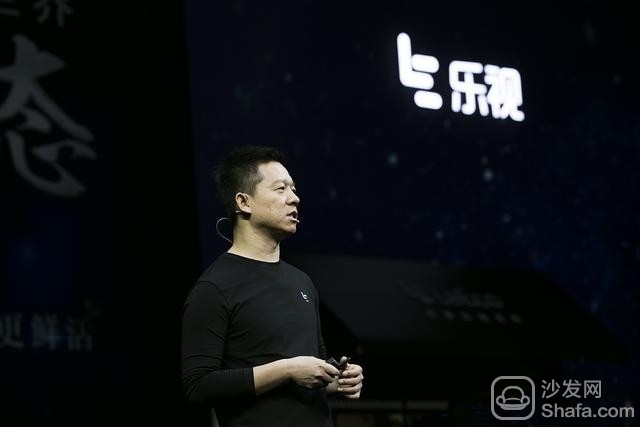 LeTV's founder Jia Yueting stated at the press conference that LeTV's philosophy is to continue to break the boundaries, share the ecological world, and let users and partners establish their own ecologically ideal countries. "The simultaneous release of 4 terminal products across 4 industries is an unprecedented event. Before that, no company in the world had ever done it. It looks like this is a crazy thing. In fact, we are working hard to build it. Eco-world. The world in which LeSco's ecology can expand is to make users and partners' ecological ideal countries more and more rich and more passionate. We hope to lead the ET era through eco-economy and ecological innovation."
At the conference, LeTV first launched an eco-TV based on the globally-opened closed-loop LeEco ecosystem, the 4th generation Super TV X50 Pro (Super 4 X50 Pro), priced at 2999 yuan; Super 4 X50, priced at 2499 yuan, over 4 X50 Super version, price 2699 yuan. All three products can be priced lower than the production cost, and the eco-subsidy hardware will lead the TV industry into the era of hardware negative profits. It is reported that the three product sizes are 50 inches, 9.9mm metal ultra-thin body, and the latest and strongest smart TV flagship chip Mstar6A938, 3GB large running memory +16/32GB eMMC5.1 high-speed flash memory, support MEMC dynamic painting Quality processing and HDR technologies.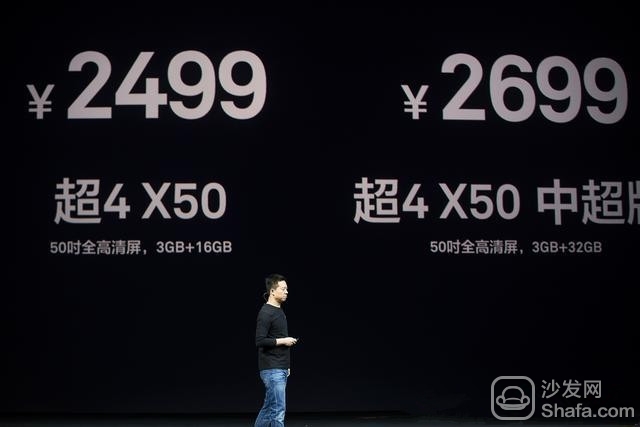 Jia Yueting said that LeTV is a true eco-TV, and each new generation of products is a strong benchmark for refreshing configuration and performance to meet the ultimate experience and operational needs of the entire product life cycle. The previously adopted LeTV Ultra 4 Max70 has adopted the Qualcomm Snapdragon 810 chip. The curved super 4 X65 Curved/Super 4 X55 Curved launched on March 30 was the first to adopt the Mstar 6A938 chip in the industry, which means that the 4th generation Super TV has been comprehensive Entering the Mstar6A938 and Qualcomm Snapdragon 810 era, LeTV will not do garbage TV with less than 2GB of memory. The Super TV will also lead the big-screen TV into the "Dual 3 (3GB + 32GB) era", HDR + MEMC + Dual 3 (3GB + 32GB) The configuration will enable large-screen performance aesthetics.
On April 26, Super 4 X50 Pro/Super 4 X50/Super 4 X50 Super Edition will be purchased at LeMall.com and LePar.
Super 4 fully enters the Mstar6A938 and Qualcomm Snapdragon 810 era Dual 3 (3GB+32GB) storage opens large screen performance aesthetics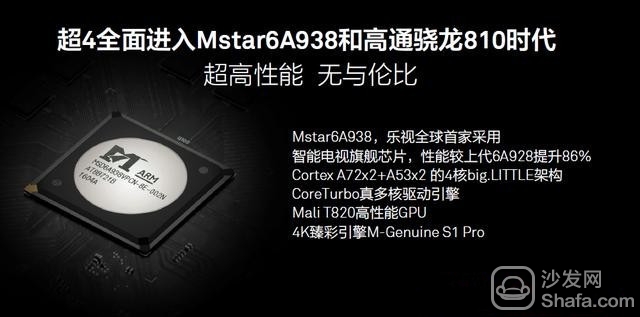 It is reported that Super 4 X50 Pro / Super 4 X50 / Super 4 X50 Super Edition are 50-inch, using the latest and strongest smart TV flagship chip Mstar6A938, 3GB large running memory +16/32GB eMMC5.1 high-speed flash memory, and Compared with the generation of Mstar6A928, the performance increased by 86%, laying an important foundation for ultra-fast experience. The Mstar6A938 is a quad-core 1.7GHz 64-bit processor that uses the latest 2-core Cortex-A72 CPU and 2-core A53 CPU architecture. The A72 is the best and most advanced processor with ARM performance, so the Mstar6A938 is also the first chip in the TV industry to use the A72 core, and the A53 is the smallest 64-bit processor in the world. The combination of the highest performance ARM CPU cores and the most efficient ARM CPU cores allows you to randomly switch cores according to different computing needs and instantly provide computing power. In a multi-parallel application scenario, a truly fast experience is achieved.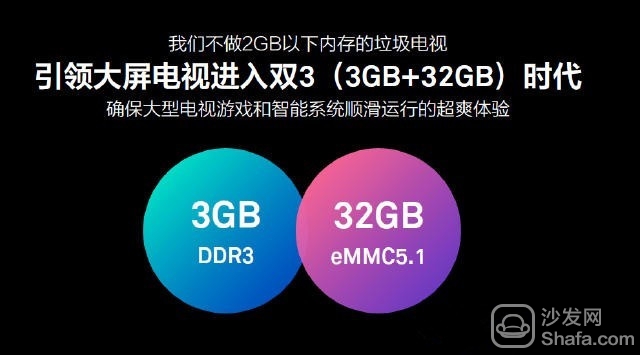 On the GPU side, the Mstar6A938 is equipped with the highest-end Mali T820, with a triangle fill rate of 400Mtri/s, a pixel fill rate of 2.6Gpix/s, and Open GL ES3.1/Open GL VG1.1/DirectX 11.1, both in 2K and 4K. Under the conditions, games and UI controls can reach 60 frames per second and enjoy a smooth manipulation experience.
The Mstar6A938 also integrates the industry's most advanced image quality engine, the "4K e-Genuine S1-Pro," which effectively eliminates video noise and signals by providing innovative technologies such as noise reduction, advanced color processing, debounce, and support for HDR. Loss of detail and color in the transmission process enhances TV dynamic image processing capabilities. In addition, the chip supports 60/120 frame H.265 4K video hardware solution, and has 4K 60/120Hz MEMC dynamic image quality processing technology. It has a very strong frame interpolation technology, which is better for complex dynamic image processing. It is a well-deserved "bouncer artifact" that promotes the watching of football to the realm of appreciation of football. More importantly, it supports multi-channel HD video hard solutions. It can watch up to 9 different angles of a game or 9 different contents at the same time. HD video gives the user a unique new experience.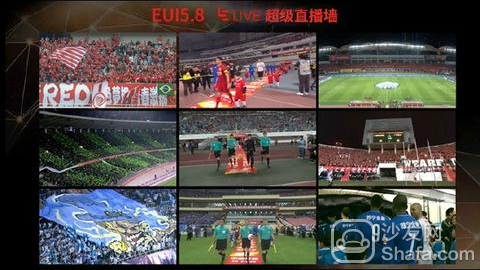 Super 4 Fully Supports HDR Rendering Real Natural World Harman Kardon Certified Sound System Creates Sound of Nature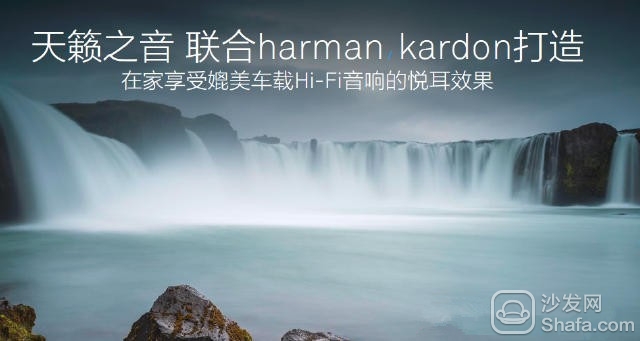 On the screen, these three products use Super A-class 50-inch panels, of which Super 4 X50 Pro supports 4K, 3D, all have a high contrast ratio of 4000:1, NTSC color gamut more than 85%, support 8-zone dynamic backlight control, and defense Blu-ray eye protection can better protect the health of children and their families. In addition, support for 4K HDR 10 format, can effectively improve the contrast of the screen, allowing users to see very clearly the details of the shadows and highlight details at the same time, TV screen color more vivid, pure effect; HDR can also enhance the authenticity and color Gradient, simulating natural light reflections, makes the picture more realistic and lifelike, allowing the color to look more pure and natural.
Audio, equipped with Harman Kardon's expert team design auditing and professional certification of the audio system, with the industry's top Dolby Audio post-processing technology, Dolby, DTS, etc., not only to provide users with rich, clear and appalling sound effects, At the same time let watching TV become the standard of entertainment. All three products support far-speech voice and voiceprint recognition that are comparable to artificial intelligence. In addition, rich interfaces such as 802.11ac dual-band Wi-Fi, Bluetooth 4.1, and USB3.0/2.0/fiber input/output facilitate users to connect various devices.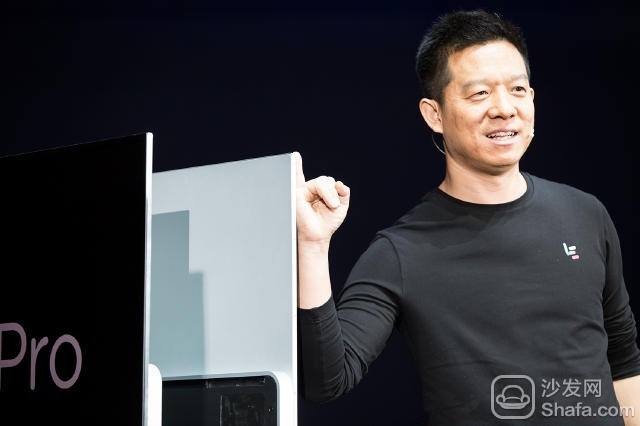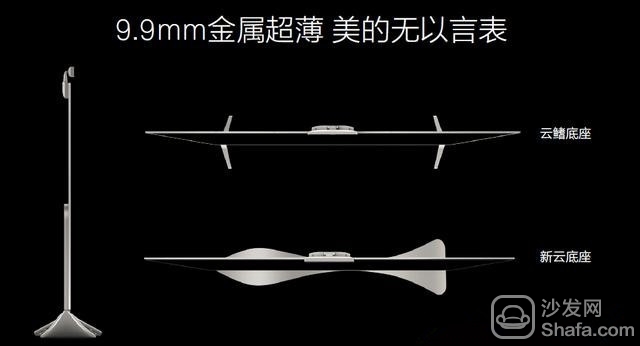 Industrial design and manufacturing process, the use of aviation-grade aluminum metal, so that 9.9mm ultra-thin body has unimaginable sturdiness. Letv innovation brings a seamlessly bent ultra-narrow metal frame to a curved TV. The ultra-thin metal frame "jiong" shape is folded to fit the screen. The almost paranoid aesthetic design creates an elegant and fashionable quality of the product. , with a small arc-shaped corner design, and anodizing process, so that the product metal gloss more delicate and smooth. The back plate is stamped and stretched, simple and pure, without any redundant decoration. The black ABS backshell and the black highlighted backshell bevel each other, even if viewed from the back without losing the beauty. The latest cloud fin base, made of aluminum alloy, reveals its unique beauty everywhere.
In terms of patents, currently LeTV Super TV has applied for 2023 domestic patents and 574 international patents. LeTV also enjoys "2015 State Intellectual Property Advantage Enterprise" in addition to LeTV and LeTV.
EUI5.8 TV - Springer smart TV operating system content personalized personalized full
Super 4 X50 Pro/Super 4 X50/Super 4 X50 Super Edition is equipped with the latest EUI5.8 TV-Springer operating system. The system can realize multi-type desktop management and achieve stream of interaction, allowing users to think That is to say, fully implementing content desktopization and application-oriented, film and television, sports, games, shopping, music and other diverse content is the desktop, and can be divided into operations, so that different groups of people have their own dedicated content desktop.
EUI5.8 TV-Springer has added new Yoshimi Desktop, which can fully realize personalized recommendation. According to personal history, preferences, situation, etc., let everyone enjoy the best content consumption service, and truly reach a user with a thousand happy Desktop; Users can play long video highlights, highlights, and clips to quickly understand video content by hovering and playing in the focus; happy to see all the eco content on the desktop, Games, App Store, Le Sports, LeTV, etc. At the same time, it will also cooperate with third parties to introduce content.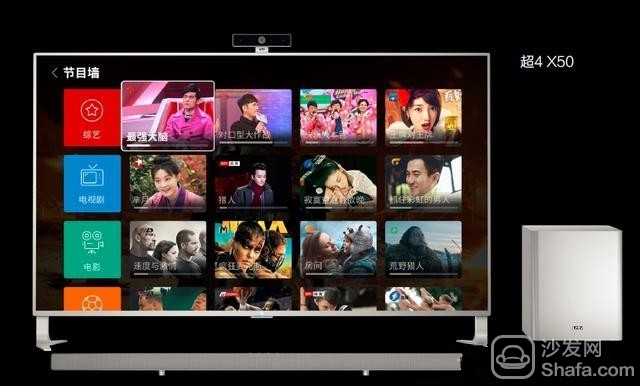 Another innovation is the smart guide desktop that reorganizes and formats the content of traditional TV channels by identifying the user's set-top box operator. Not only that, with the help of LeTV's ecological capabilities, Smart Guide also provides a wealth of program enhancements: View program actor information, peripheral products, participate in interaction, etc., and open up online content of cable TV content and LeTV video to provide users with regional features Channel, program information. In addition, smart guides have intelligent matching set-top box functions, and super-remote controls can easily control TV set-top boxes.
The 4th generation of super TV can be lower than the cost of production pricing. Eco-subsidy hardware users pay only for value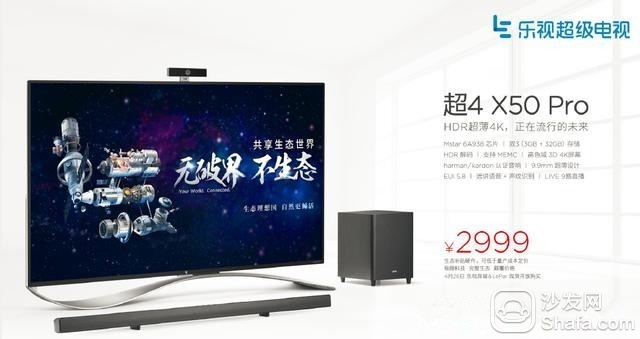 At present, the price of mainstream 50-inch 4K smart TVs is between 3000-6000, while Super 4 X50 Pro is priced at 2,999 yuan; Super 4 X50 is priced at 2,499 yuan, and Super 4 X50 Super Edition is priced at 2,699 yuan. The three products are not only far lower than similar products, but also lower than the cost of production.
According to reports, the biggest pricing feature of eco-type TVs is that they can be set below the cost of mass production, because they have an eco-type profit model and have multi-dimensional, multi-level profitability, through ecological subsidies to hardware. Super TV can be priced lower than the production cost, highlighting LeTV's confidence in the entire open-closed, extremely difficult to replicate ecosystem, signifying that LeTV is more mature and entering a new stage of development. The ecology is self-incubated, self-evolving, self-innovation. Self-recycling capability is more powerful and it can continue to create new user value.
Mobile Phone Charging Usb Adapter Cable For iPhone
Five lengths
Each pause is a length, suitable for multiple occasions
Notice
Both cables are stretched at the same time
Do not stretch unilaterally
dual-use, small portable, easy to take durable
flexible length adjustment
4 In 1 Wireless Data Charging Cable
Guangzhou HangDeng Tech Co. Ltd , https://www.hangdengtech.com