Focus Media's building advertising model is being used by
Led Display
companies. Lian Jian Optoelectronics Secretary-General Zhong Juying said that the company's wholly-owned subsidiary linkage culture has gradually become better in the country, and will launch the "Thousand Screen Outdoor Advertising Network" program to double the LED display and LED network advertising business.
It is reported that the main business of Lianjian Optoelectronics is the R&D, manufacturing and sales of LED display. At present, the company's strategy is to gradually develop domestic second- and third-tier cities and overseas emerging markets while maintaining the leading position in the market share of first- and second-tier cities. In addition, the company extended its industrial chain vertically. In June 2012, it established Linkage Culture (Beijing) Co., Ltd. to enter the LED digital culture media industry and build a national LED landmark outdoor LED advertising network.
According to the information provided by the company, the current linkage media advertising media has covered more than 40 cities, 37 business districts, nearly 100 urban trunk roads and 45 landmark buildings, with an average daily coverage of more than 32 million mainstream consumers. .
Zhong Juying said that the company is the leader in the domestic LED full-color display industry, among which LED advertising screen ranks first in the industry; at the same time, the company's LED outdoor advertising nationwide network construction speeds up, self-operated advertising points have been more than 70 at the end of June, Increased to the current more than 80, has reached the top three LED display advertising operators.
She told reporters that the current linkage culture has been personally held by Liu Hujun, the chairman of the board. After more than half a year of polishing, the sales team and sales strategy have matured. The sales center has nearly 30 sales staff, divided into two centers: direct marketing and channel agency marketing. , adopting the sales model of direct customer public relations and agency cooperation.
"This year, the company's LED screen business highlights are small-pitch products, LED advertising machines, small-pitch HD screens will have a large increase. In addition, the company has proposed "Thousand-screen strategic cooperation plan", that is, building 1,000 blocks in 300 cities across the country. Outdoor LED advertising big screen. This will become the company's new business highlights and growth points." In the future, the company will double the LED display and outdoor LED large-screen advertising through outreach mergers and acquisitions. Zhong Juying said.
(This article is reproduced on the Internet. The texts and opinions expressed in this article have not been confirmed by this site, nor do they represent the position of Gaogong LED. Readers need to verify the relevant content by themselves.)

Ultra Light less than 8kg for each LED panel.
Low Cost of Splicing
Standard 16:9 LED panel can also precisely achieve HD/FHD/UHD/SHV resolution just right, and with a 27" diagonal panel size it can become a perfect substitute for any existing 54" or 108" LCD screen.
Convenient Front/Rear Installation and Maintenance
The install procedure is as quick as block-building. It supports for both front and rear installation with a panel thickness of only 100mm. Additionally, module, power supply, receiving card, conversion card and cables between panels can all be maintained quickly from the front without professional skills.
Intelligent System
Calibration data retrieval function and worry-free parameter back-up function are both embedded in every smart LED Module. Besides, power system, temperature and other working status are automatically monitored to achieve intelligent management.
Less Is More
Led Module, conversion card, and receiving card between panels are connected all through one connector of high stability. Thus, the panel presents a contracted and concise design style with no external cables.
Perfect Display Effect
160° ultra wide horizontal and vertical viewing angle covers more potential customers.
The broadcasting pictures are stable with no scanning line, and the edge of image is sharp and clear when dealing with dynamic pictures.
Stable Operation
JoyLED AC-DC and DC-DC power schemes are both available to ensure a safe and reliable operation of the LED screen. No sudden shut-down will occur during use.
Safe Operation
With hot double backup for Signal, stable broadcasting would be guaranteed when failure happens.
Anti-hacking Encryption could avoid malicious signal cut-off and input.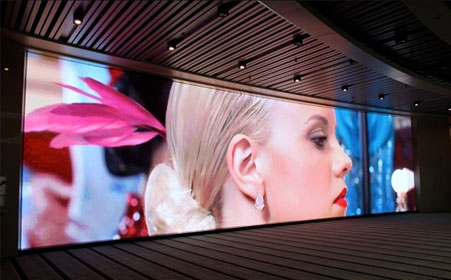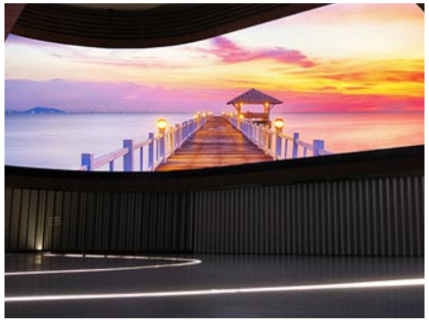 Fine Pitch Led Display,Led Digital Display,Outdoor Led Screen,Led Screen Display
Shenzhen Joy LED Display Co., Ltd. , https://www.joe-led.com